Vermont Women's Amateur Championship
August 5, 6, 7, 2024
Champlain Country Club, Swanton
Entry Fee: $170 includes entry, practice round and lunch.
Carts are not included in entry fee.
Junior Entry Fee: Free – A Junior must become a member of the VSWGA (member ship is free to Juniors) and sign up through Golf Genius. Juniors must have an active Vermont GHIN.

Eligibility, Handicap Limits, Caddie, Carts, and Pairing Information
Field Size: Field is limited to 100 applicants. To be eligible, a player's USGA handicap index must be 36.0 or less.
Juniors: There is a Junior Division and a Junior Trophy. Juniors are eligible to win the overall Championship Trophy and top gross or net prizes as well. A Junior is any player who is a resident of the state of Vermont or meets the previously listed eligibility requirements and has not reached their 19th birthday by the opening day of the tournament. A Junior of 18 years of age is eligible only if they have not yet begun their first semester of college. Parents and guardians are not allowed to caddie for Juniors.
Format: Stroke play. Gross and Net Prizes.
Awards: There will be an awards ceremony immediately following play on Wednesday. There are trophies for the Champion, Runner-Up, Junior Champion and Ringer. The number and amount of Prizes and Universal Certificates will be awarded based on the number of players in the tournament. All certificates expire on September 30th of the following year.
Tee Times: Tee times generally range between 8:00am and 11:00am off the 1st and 10th tee and will be e-mailed to participants/are available through the golf genius portal approximately 5 days before the tournament start date.
Registration/Check-In: Registration/Check-in at all tournaments will be in the morning until 1 hour before the last tee time on the first day.
---
2023 Amateur Championship: Results and photos
2022 Amateur Champion: Mia Politano – Read more
---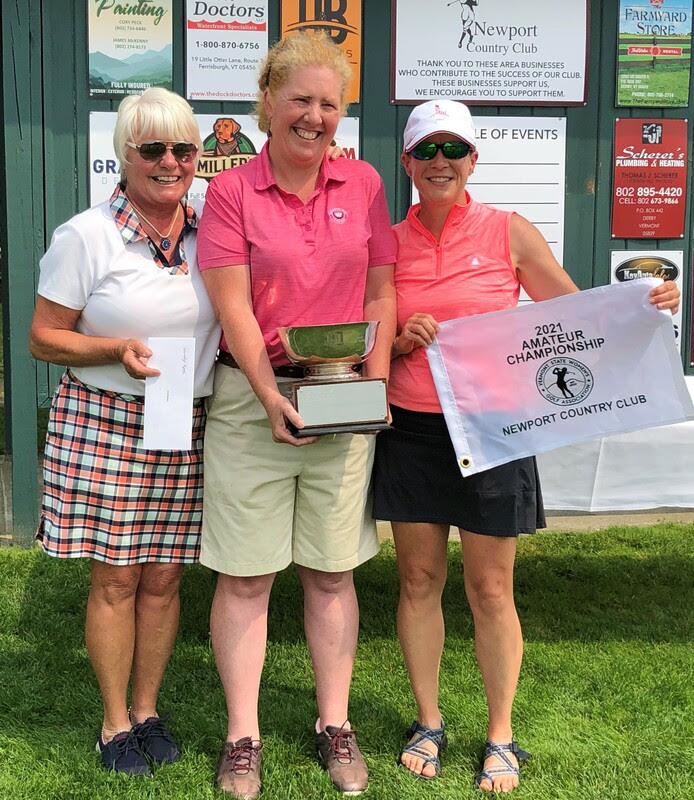 Congratulations to the Vermont 2021 Amateur Champion, Holly Reynolds of Copley Country Club!
This was Holly's 10th Vermont Amateur win (1989-1993, 2010, 2012, 2016, 2017, 2021.)
Reynolds took control of the tournament out of the gate, shooting even par in round 1 and and proceeding to lead the field all the way to the 54th hole. Her scores were impressive, shooting 72-73-77 (total 222) over the three rounds, she won by 6 strokes over runner-up Julia Dapron of Dorset Field Club, who shot a 1-over third round score of 73 and tally a total score of 228. Coming in third was first-time Amateur competitor, Amy Lyon of The Quechee Club. Amy, a 15 year-old junior player made her presence known by shooting an impressive 80-78-79 for a three-round total of 237. There was a match of cards at 239, and coming in fourth was Lindsay Cone of Green Mountain National Golf Course, and fifth was Andrea Brown of Copley Country Club. Tied for sixth place was Jeanne Morrissey and Ann Oday, both of Williston Golf Club, each tallying 240, and in eighth was Gretchen White of Williston Golf Club with 246.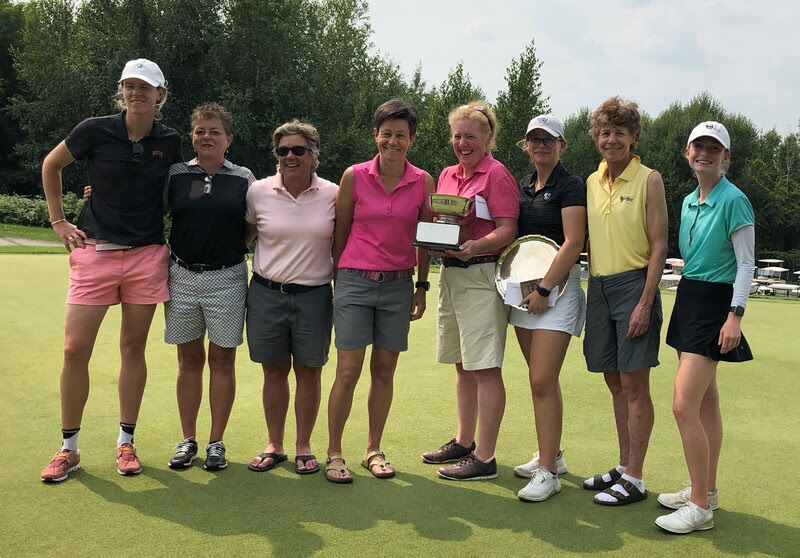 This year there were six juniors competing for the Junior Championship Trophy. Impressively, two of the six young ladies finished in the top 10 of the field. The 2021 Junior Champion was Amy Lyon of The Quechee Club, shooting 237 over the three days. In second was Mia Politano of Ralph Myhre Golf Course shooting 249.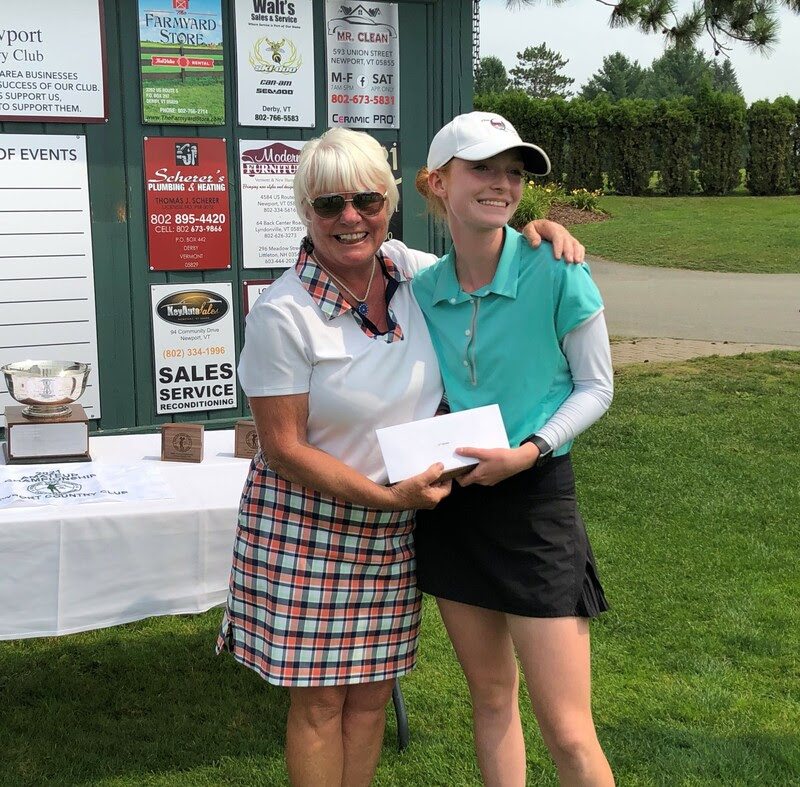 Consistent play led Debbie Savoie of Burlington Country Club to the Net win with a three-day net score of -5. By match of cards, second place net was won by Josie Herrera of Vermont National Country Club and third was Wendy Drolette of Williston Golf Club, both shooting -4 net over 54 holes. Fourth net was Linda Jane Parson of Haystack Golf Course (-2), fifth net was Cathy Neff of Vermont National Country Club (-1), tied for 6th net at +1 was Dede Mahler of Country Club of Vermont and Becky Monty of Cedar Knoll Country Club, and in eighth net was Jen Steck of Lake Morey Country Club.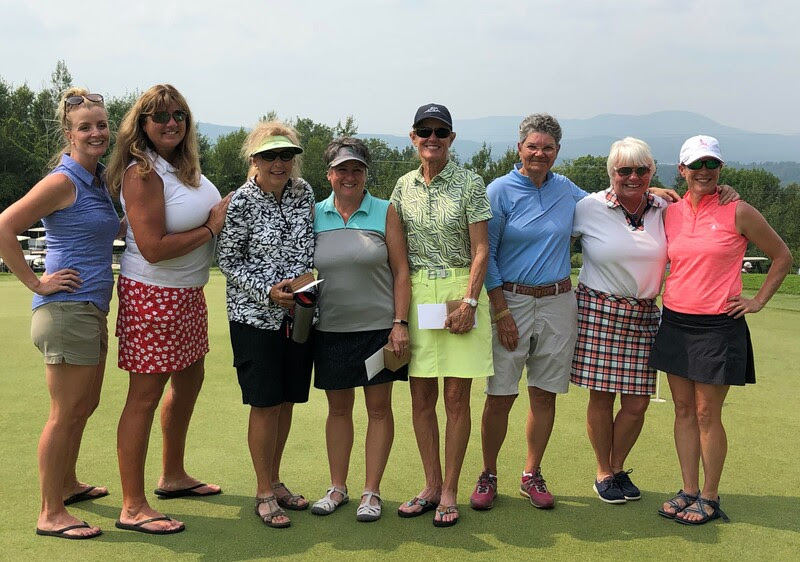 The Allbright Ringer Cup was won by Lindsay Cone of Green Mountain National Golf Course with a ringer score of -7.
The Paquet Team Cup was won for the second straight year by the Williston Golf Club Team with 723, and second was taken by the the ladies of Burlington Country Club with 770.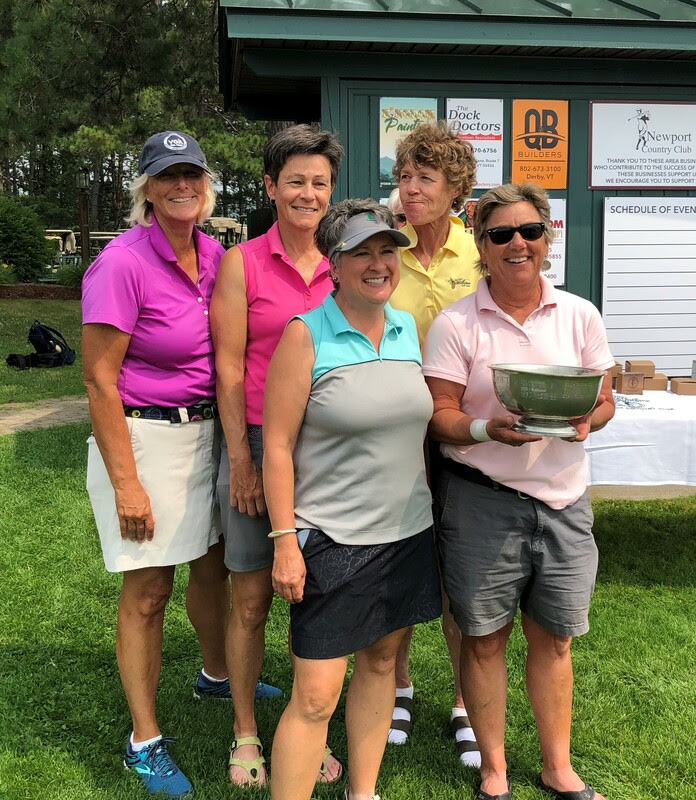 Final Results: vswga-2021vswgaamateurchampionship.golfgenius.com
2021 Amateur Championship Awards
Times Argus article by James Biggam: Reynolds Captures 10th Am Crown
WCAX coverage: Reynolds claims her tenth Vermont Women's Am title; Copley Country Club representative coasts to six-shot win

---
Link to Round 1 Results and Round 2 Tee sheet:
vswga-2021vswgaamateurchampionship.golfgenius.com
8/2/2021 Times Argus Story: [Holly] Reynolds Builds 6-Shot Lead at Am
8/1/2021 Times Argus Interview with Andrea Brown
____________________________________________________________
2020 Amateur Championship Results
Andrea Brown Wins Vermont Amateur Championship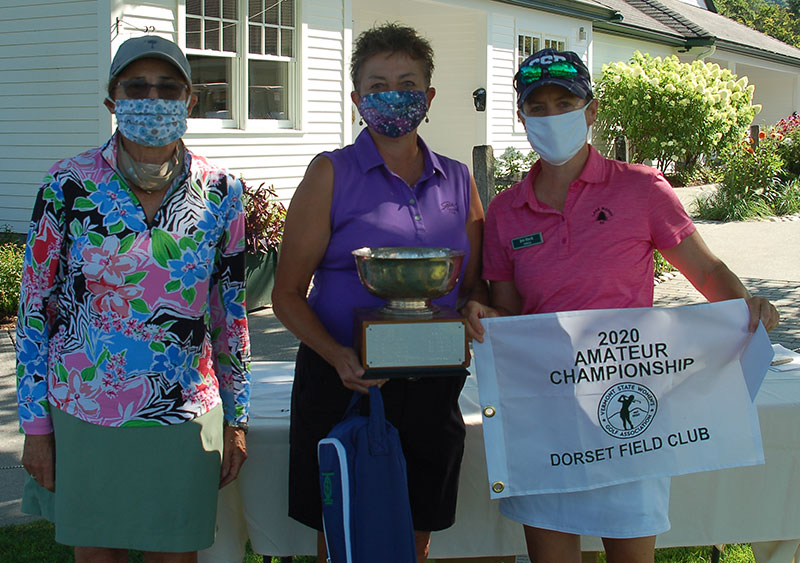 It was a wild finish that left competitors and spectators spellbound. Tuesday's round was rained out, and the final round was played Wednesday under mostly sunny skies with plenty of suspense. At the end of the round, there was a tie at 158 between Andrea Brown of Lakeside and Julia Dapron of the Dorset Field Club. Five play-off holes later, Andrea Brown took the hole and the 2020 Amateur trophy. Carson Laderoute of Burlington Country Club was third, only four shots off of the lead. In fourth place and shooting 164 was Mia Politano, who also took home the Junior Trophy. The second place Junior was Jillian Miles with 179.
The Paquet Cup was won by a one-stroke margin. The ladies of Williston Golf Club beat out the Dorset Field Club team, 513 to 514.
Results
View results and skins Golf Genius
Burlington Free Press Article by Austin Danforth
WCAX story with video
---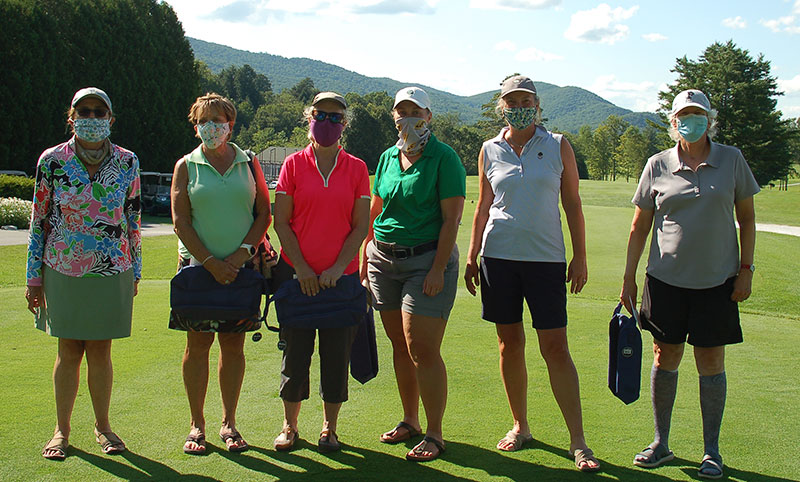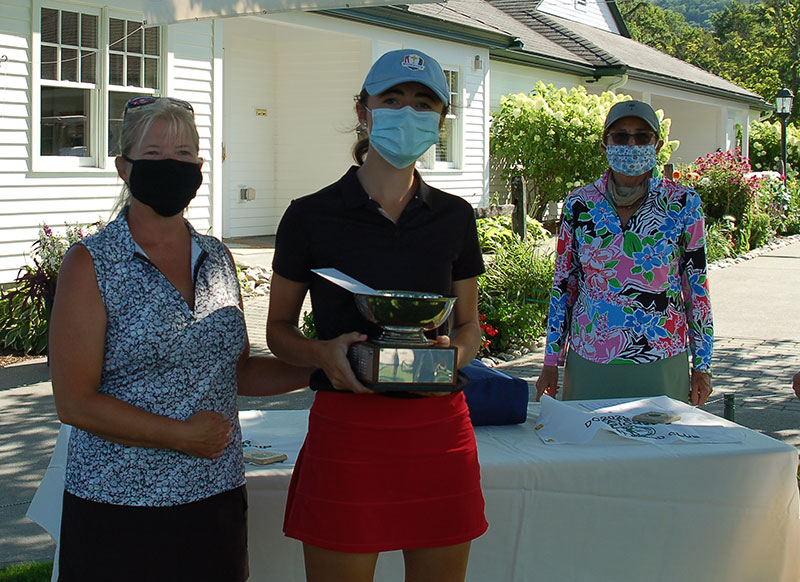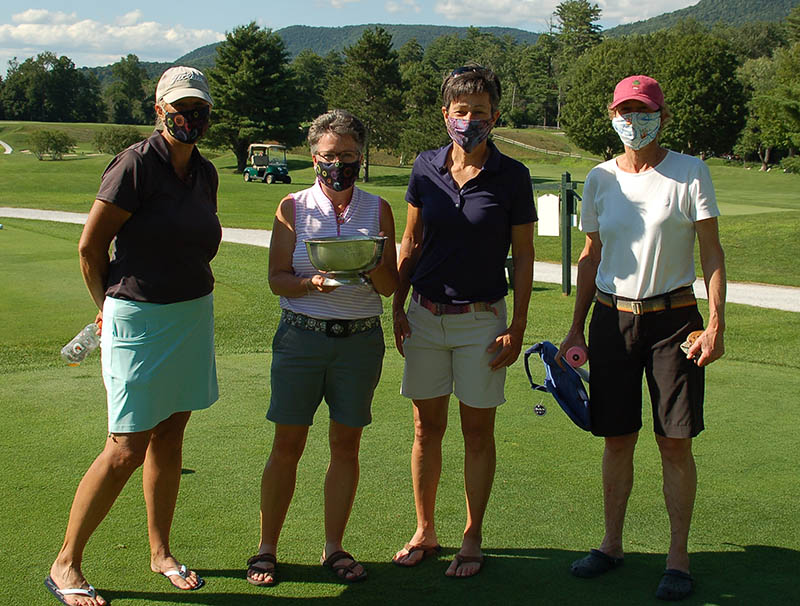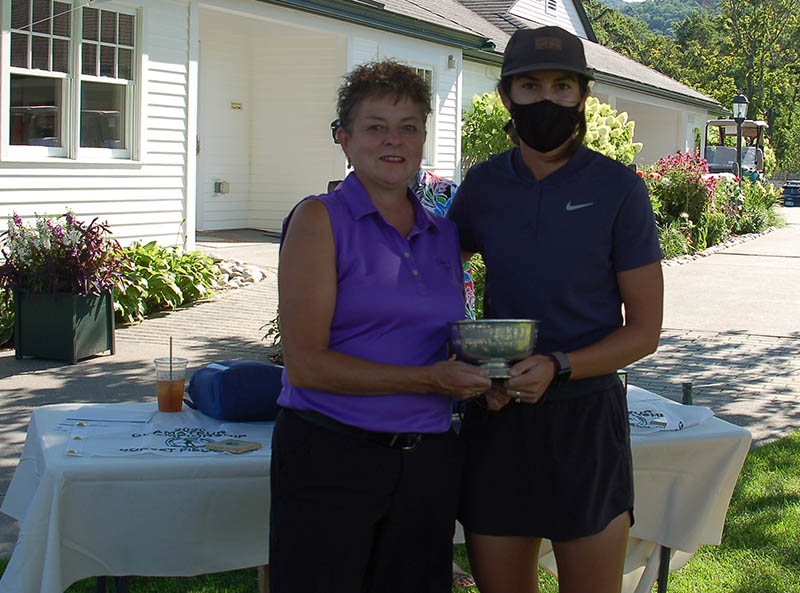 ---