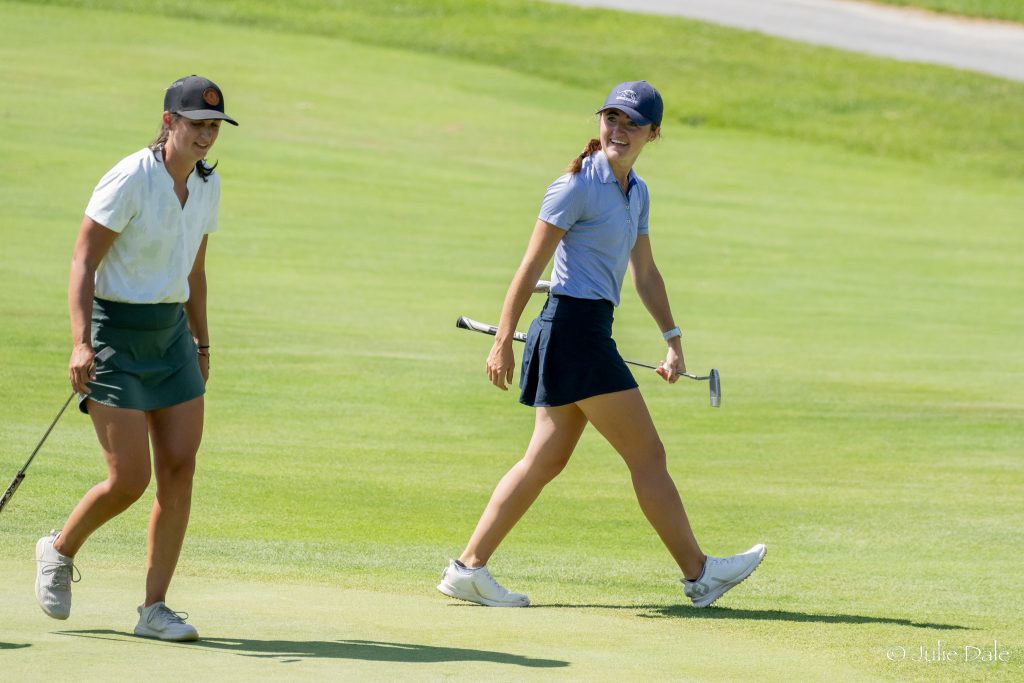 Mia Politano Wins 2022 Vermont Women's Amateur Title at Neshobe
Neshobe Golf Club – August 1, 2 & 3, 2022
The VSWGA Amateur Championship concluded Wednesday under clear skies in Brandon, VT at Neshobe Golf Club. As the day warmed up, so did the action – with 78 women out on the course pursuing that perfect round. Consistently scoring over three days and with four circles on her card in the final round, Mia Politano of Ralph Myhre Golf Course was able to fight off a last round surge by Julia Dapron of Dorset Field Club, to win her first Vermont Amateur Championship! Politano's 54-hole score of 225 (77-74-74) was two strokes clear of Dapron's total of 227 (81-74-72), even with Dapron taking the low-round of the day with a score of one-under. Carson Richards of Burlington Country Club never let them out of her sight, finishing just two strokes behind Dapron and four strokes off the lead with a 54-hole score of 229 (71-79-79) to claim third place.
Only 11 strokes separated the top 9 players, with strong showings from former Amateur Champion Tiffany Maurycy of Killington Golf Course finishing in fourth place with a 230 (78-76-76), two-time Amateur Champion Andrea Brown of Champlain Country Club in fifth place with 232 (79-75-78), former Amateur Champion Reggie Parker of Ekwanok Country Club in sixth place with 233 (77-79-77), Becky Montgelas of Ekwanok Country Club in seventh place with 234 (74-78-82), Lindsay Cone of Rutland Country Club in eighth place with 235 (77-79-79), and ten time Amateur Champion Holly Reynolds in ninth place with 236 (72-84-80).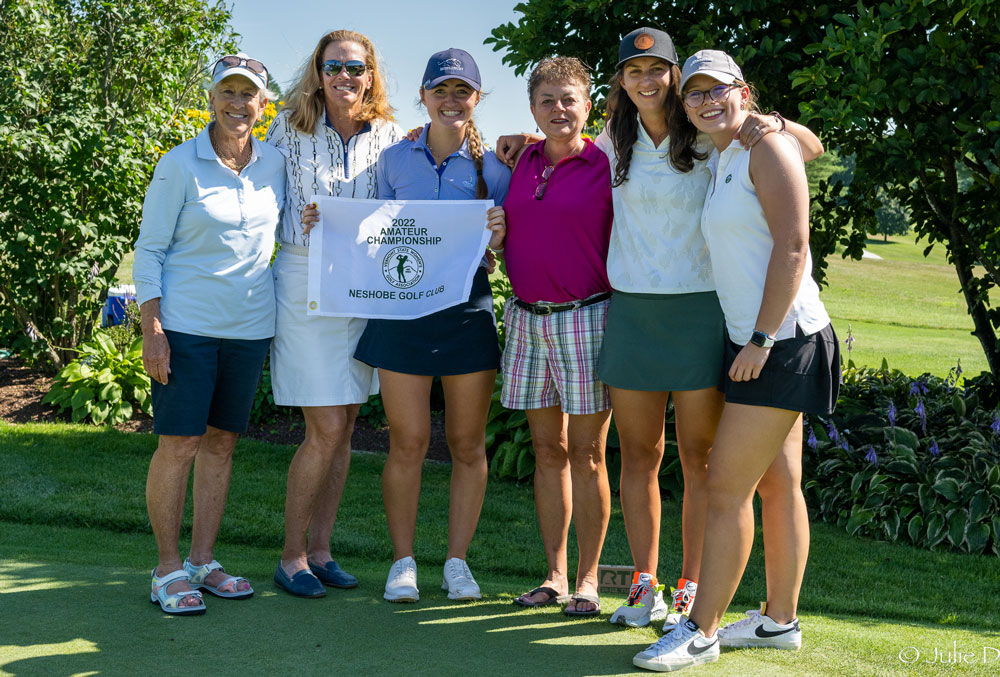 The Junior Championship came down to the final day's scores with Kaylie Porter of Manchester Country Club coming through with a final round score of 80 to finish with a 54-hole score of 244 (78-86-80) to win the trophy (and finish 11th in the field). Second place in the Junior Division was claimed by Teegan Duffy of Rutland Country Club only five strokes behind and shooting 249 (79-84-86).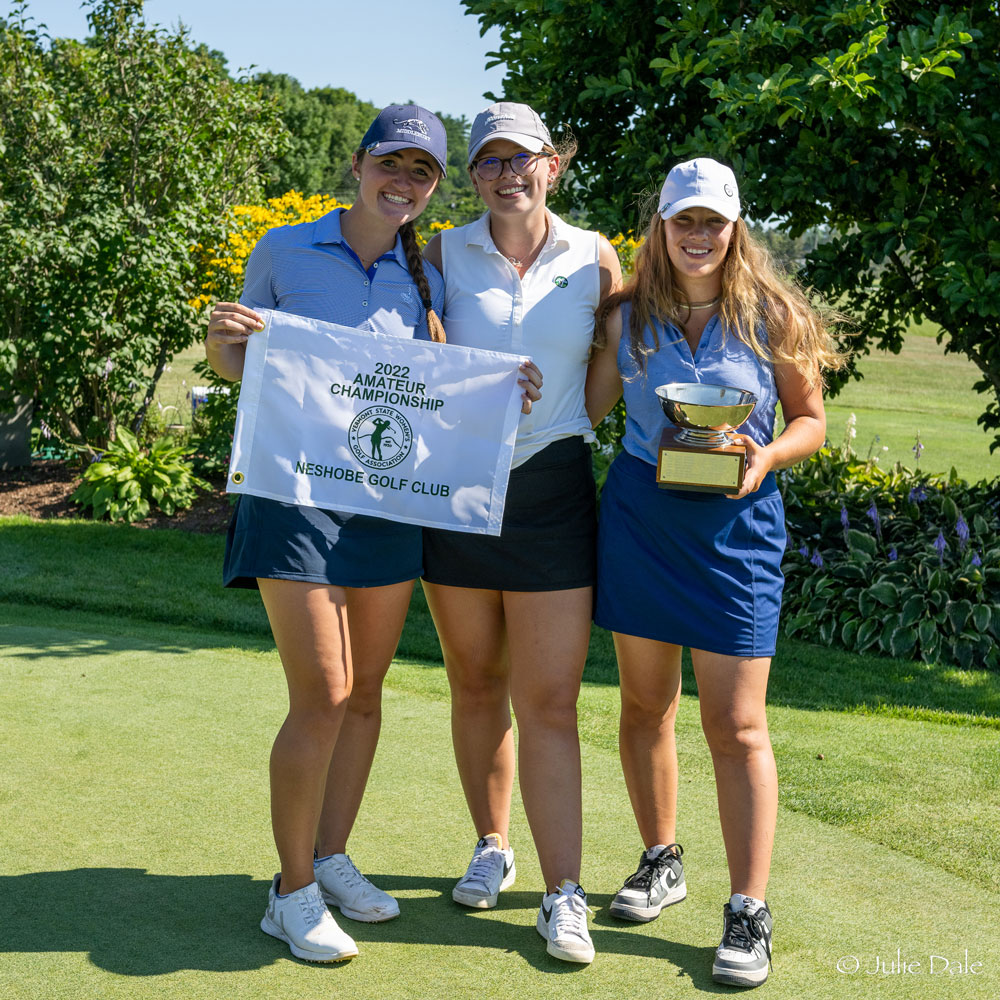 The Net Division winner by a one stroke margin was Jennifer Papillo of Links at Lang Farm, finishing with a 54-hole net score of -10. Right on her heels in second place by one stroke was Wendy Drolette of Williston Golf Club with a three day net score of -9, and in third place a Junior competitor playing in her first Amateur Championship, was Lily Collins of Vermont National Country Club shooting a very consistent three day score of -8 net.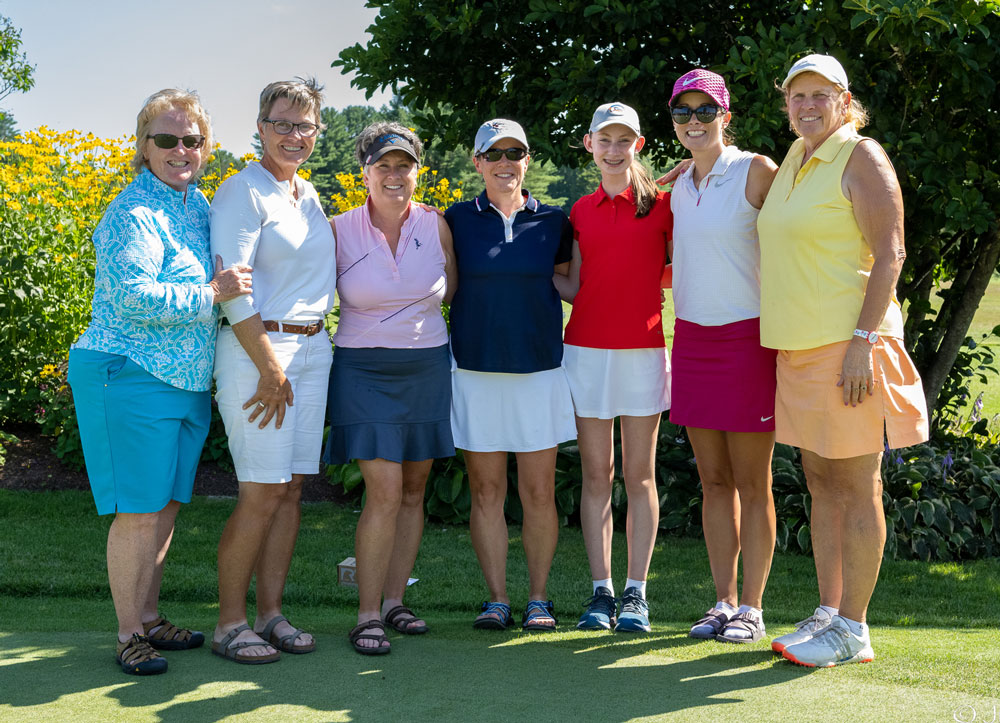 The Paquet Cup Team Competition, saw one of the closest finishes we've seen in some time. The team from Dorset Field Club went low on day three to take a two stroke lead and win the cup with a cumulative 725. In a close second place was the ladies from Williston Golf Club with a score of 727. Rounding out the top three was Rutland Country Club with a 730.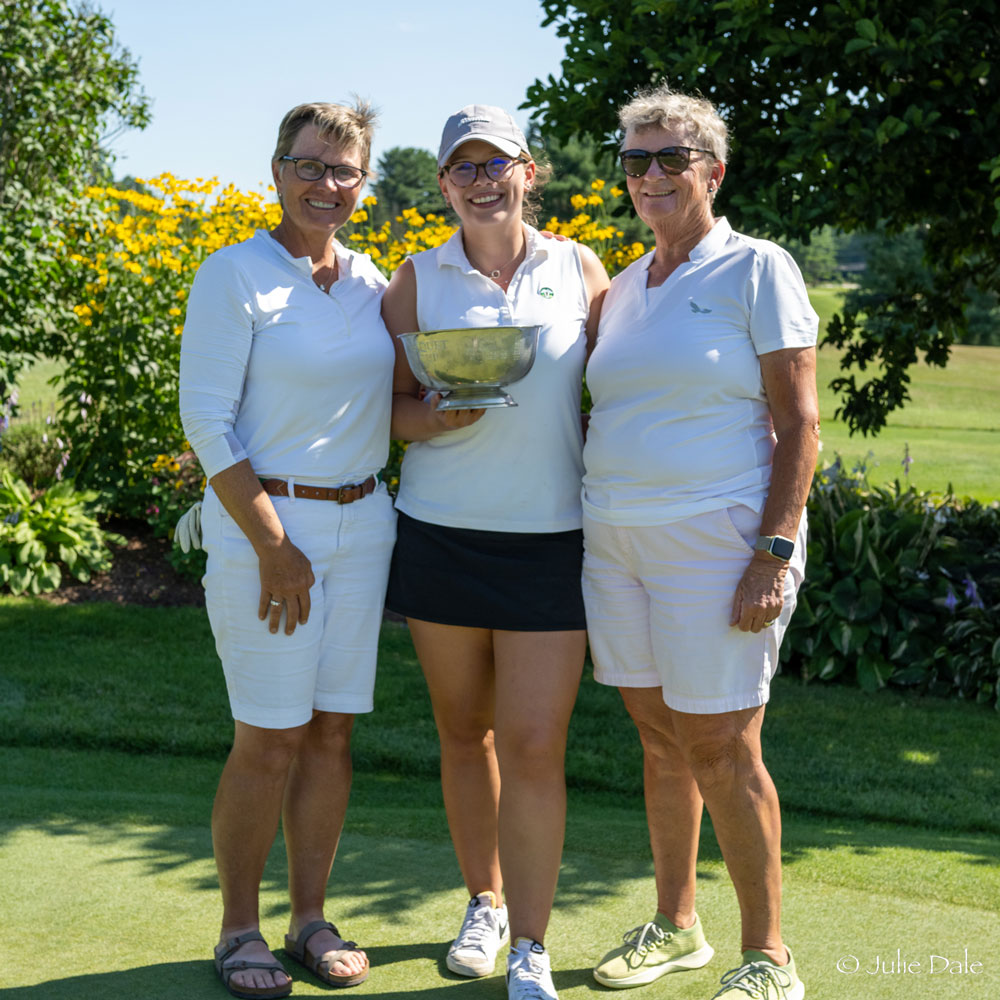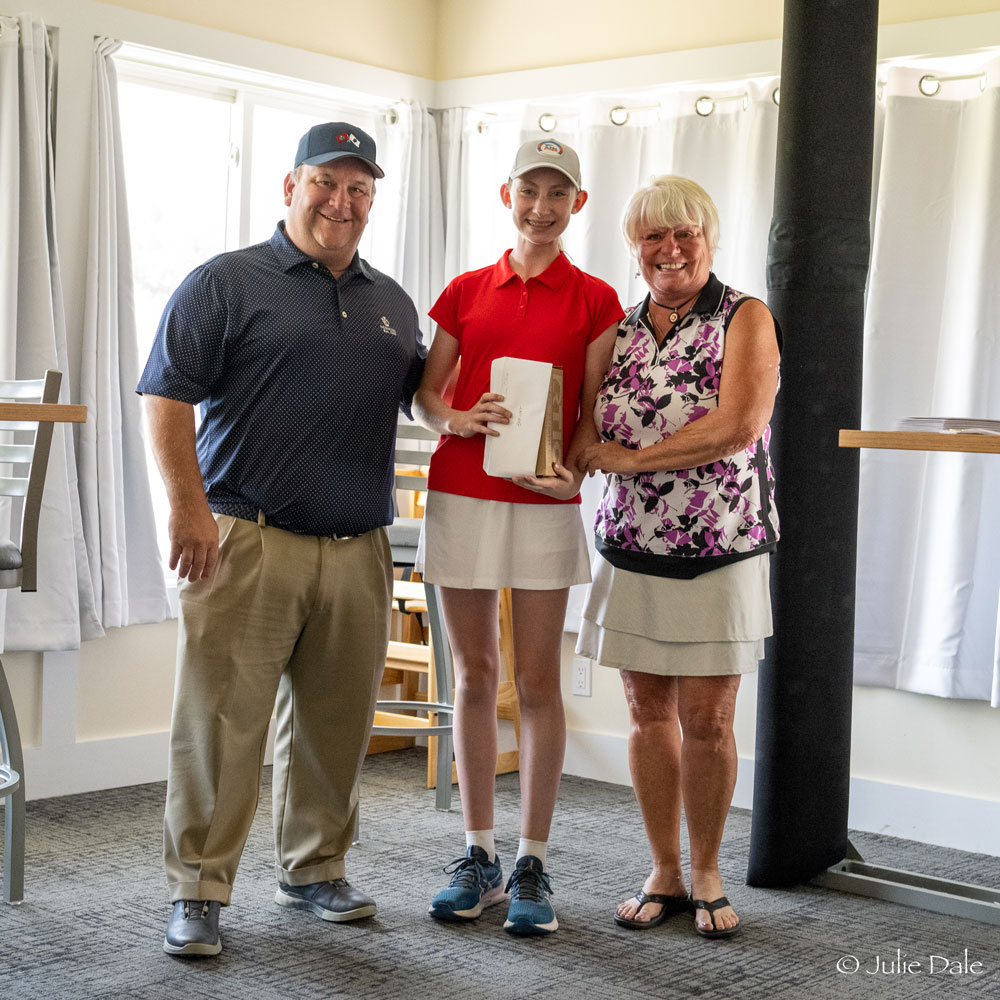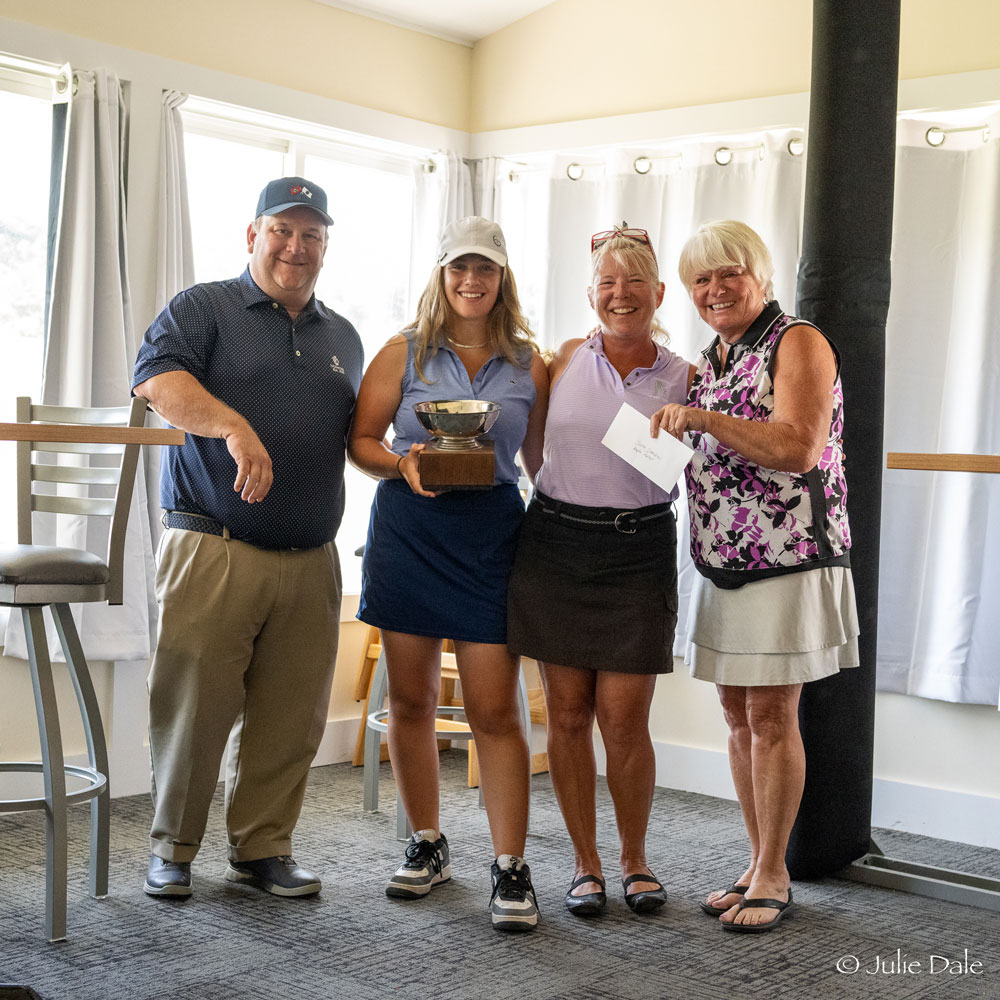 2022 VSWGA Amateur Championship Awards
Full field results: vswga-2022vswgaamateurchampionship.golfgenius.com
2022 VSWGA Amateur Championship FinalResults.pdf

WCAX coverage by Jack Fitzsimmons

A special thanks to Neshobe Golf Club for hosting the VSWGA and providing a truly memorable week for our players.