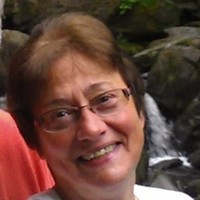 The women of Lake Morey Country Club, and all those who knew her, are mourning the death of long-time VSWGA member Nancy Cole, who passed away suddenly at her home in North Haverill, New Hampshire, on November 4. She was 72.

Nancy was an avid participant in State Days and the Senior Championships, and was a member of Vermont's Tri-State team for many years. Her passing leaves a huge hole in the hearts of her family and her best golf buddies at Lake Morey. Tuesdays won't be the same without her.
She had a kind soul and a sharp sense of humor about all things golf. A day on the course with Nancy was a day guaranteed to make you laugh, no matter how you played. In her words, it was "all good." 

A memorial service is planned for Saturday, Nov. 10 at Ricker Funeral Home, 1 Birch St., Woodsville, NH. Calling hours are from 2:00-4:00 pm, with a celebration of Nancy's life to follow. In lieu of flowers, contributions may be made in Nancy's memory to St. Jude Children's Research Hospital, 501 St. Jude Place, Memphis, TN  38105-1905.