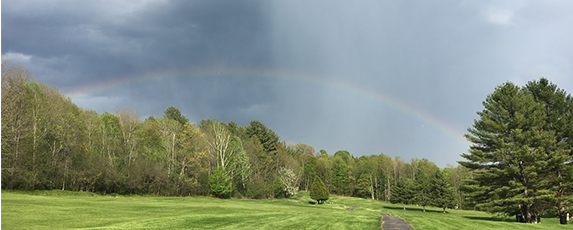 2023 VSWGA Bulletin #2
HAVE YOU? HAVEN'T YOU? IT'S TIME TO RENEW
Have you renewed your VSWGA membership for 2023? Not quite sure?
Well, our magic crystal Pro-V1 ball says: Yes!
If "yes" then thank you and welcome to the 2023 season (or at least it will be once this white stuff goes away).
If "no" then rejoin now so you won't miss a thing! Make your payment online here or if you want to go old-school, click here to download the Membership Form, write your check, and drop it in the mail.
If you think our crystal Pro-V1 got it wrong, reach out so we can sort things out to vswgaquestions@gmail.com
Remember, our goal is to have 500 members this year, so join up and get your friends to join too!
---
THE 2023 INITIATIVE: RULES, BABY, RULES. IT'S ALL ABOUT THE RULES!
Last year, our initiative was around pace of play. We put a lot of attention on it, educating ourselves on how to keep things moving. And you know what? It worked!
This year, our initiative is focused on increasing our knowledge of the Rules of Golf and why they matter. Golf is a game of honor in which we call penalties on ourselves. We trust we are all playing by the same set of rules to keep it fair. Sure, there are lots of confusing arcane rules but there are some easy basic ones we all should know. So let's get started. Check out this USGA page for all you wanted to know and more.
---
WE'VE MADE A FEW CHANGES THIS YEAR
We've made a few changes for 2023. Some are to take inflation into account, some are to streamline processes and make them fair across all our events. Here are some you should know about:
State Day greens fee prices have increased: At the club, you will now pay greens fees of $25 at an 18-hole club and $20 at a 9-hole club for your round. This is in addition to the $10 VSWGA fee you paid when you registered for the State Day.
Refunds: Cancellations of State Day registrations will be $5 anytime before the day of the event. There will be no refund for cancellations on the day of the event.
State Day registrations will open 3 weeks in advance of the date to ease travel planning.
"Bring a Guest" program. Now your out of town guests can come join you in a State Day event. They must be the guest of a VSWGA member, register on Golf Genius, have an active GHIN (though it doesn't have to be a VT GHIN), and pay a $20 event registration fee. If they then decide to join VSWGA, $10 of that fee will be refunded.
---
ARE YOUR COMPETITIVE JUICES FLOWING?
The Majors
Social golf is great, but sometimes it is fun to put your game to the test in some serious competition. The VSWGA offers 5 majors in 2023. So mark your calendars:
Amateur Championship @ Mt. Anthony Country Club, Bennington, VT on Monday-Wednesday, July 31, August 1 & 2, 2023
Mid-Amateur Championship @ Neshobe Golf Club, Brandon, VT on Saturday-Sunday, September 23-24, 2023
Senior Championship @ Williston Golf Club, Williston, VT on Tuesday – Wednesday, July 11-12, 2023
Tri-State Championship @ Martindale Country Club, Auburn, ME on Tuesday-Wednesday, June 13-14, 2023
2023 New England Golf Association Women's Championship @ Manchester Country Club, Manchester CT on Monday-Wednesday June 12 – June 14, 2023 (yes, this are the same dates as Tri-States)
We've also clarified the eligibility requirements for the VSWGA-hosted Majors. In order to participate in a VSWGA Major Tournament:
Player must be a member in good standing of the VSWGA.
Player must either be a member of a VSWGA Member Club or a member of Vermont's Lakeside Golf Club. A list of the VSWGA member clubs can be found on the VSWGA website.
Player must have an active Vermont GHIN handicap.
Player must have a handicap index of 36.0 or less (at the close of registration) for all tournaments except the NEGA Women's Championship. The handicap limit for the NEGA Championship is currently 18.0.
In addition to the above requirements, a player must meet ONE of the the following criteria to be eligible:
1. A resident of the state of Vermont
2. A member of a VSWGA Member Club (real estate club).
3. Have a minimum of three (3) years membership with the VSWGA, and have posted a minimum of ten (10) rounds of golf at Vermont Member Clubs in the past twelve (12) months outside of major championships.
State Days
Play on many of the beautiful courses around the state on one of our 52 State Day events. These are competitions too (thus the Rules of Golf apply!) but there are flights and gross and net, so lots of chances to have fun and win State Day points which become '$ chits' at the end of the season to spend on goodies at member courses.
Check out the whole calendar of State Days here.
Junior Tour
Golf is the game for a lifetime, so it's never too early to start. Check out the competitive opportunity of the Junior Tour for golfers 18 and under. These events can be wonderful opportunities at which to volunteer as a spotter, often helping these emerging talents compete, learn basic golf etiquette, and–you guessed it–implement the basic Rules of Golf.
Learn more about the Junior Tour here. And remember if you are a graduating senior that there are scholarship opportunities supported by the VSWGA and the VGA. Learn more at https://vgasf.org/
Invitationals
So many great invitational events at member clubs (and no, you don't need a personal invite to play). Check out the latest list on our home page and check back periodically as events are added.
---
THE FINAL ROUND
One of the special things about golf is that it is a social game. Some folks we play with regularly, some we only see every now and again at a State Day. We have a spot on the website to honor the memory of those members who have died.
---
The 2023 Handbooks are off at the printers and will be coming your way sometime in March. If you have any questions or concerns, please reach out to us at vswgaquestions@gmail.com.
Let's be 500 strong!