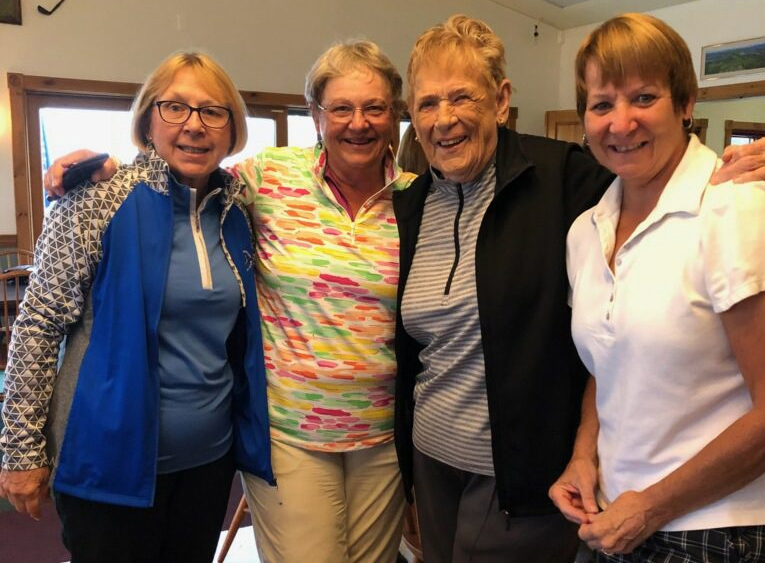 Shirley Spork to be inducted into PGA of America Hall of Fame
Shirley Spork, one of the 13 founders of the LPGA, will be inducted into the PGA of America Hall of Fame on November 5 in West Palm Beach, Florida. Shirley, 92, has worn many hats in her long career. She has been a collegiate champion, touring professional, director of golf schools, and club professional–including at the then-new Sugarbush course in Warren, Vermont, in 1964. She was also instrumental in establishing the LPGA's Teaching Division, which has now gone global, and which she considers her legacy to the game.

A book about her career and accomplishments, "From Green to Tee," was published in 2017. All proceeds directly support junior golf and women's golf programs.

Others in the Class of 2019 being inducted into the PGA Hall of Fame are golf legend Annika Sorenstam, Dave Marr II, Davis Love III, former PGA President Derek Sprague, and the late golf club designer and creator of the Solheim Cup, Karsten Solheim. Shirley and Annika are only the fifth and sixth women to be inducted into the PGA Hall of Fame since it was founded in 1940. The others are Babe Didrikson Zaharias, Patty Berg, Renee Powell, and Mickey Wright.

Accompanying Shirley to the ceremony will be her long-time friend and colleague, former Newport Country Club Pro Diane McHeffey.

Richly Deserved: Shirley Spork and Annika Sorenstam Will Be Inducted Into The PGA Of America Hall Of Fame by Mark Lamport-Stokes, Director of Public Relations for the LPGA.